Cortina d'Ampezzo resort has approximately 7000 inhabitants at is situated at the altitude of 1224 m. There are many mountain peaks reaching heights of 3000 and above: Tofàna 3243 m, Cristallo 3218 m, Sorapìs 3205 m.
Geographically and administratively, Cortina is part of the Province of Belluno, in the Italian Veneto Region, 72 km away from the City of Belluno. Cortina d'Ampezzo is located between the Veneto and Trentino-Alto Adige regions, the border between the two regions being the Cimabanche passage (1530 m), 13 km from Cortina d'Ampezzo.
How far is Cortina from...
162 km from Venice;
432 km from Milan;
692 km from Rome;
165 km from Innsbruck;
1.320 km from Calais;
44 km from the border with Austria;
72 km from A27-Belluno motorway;
87 km from A22-Bressanone motorway.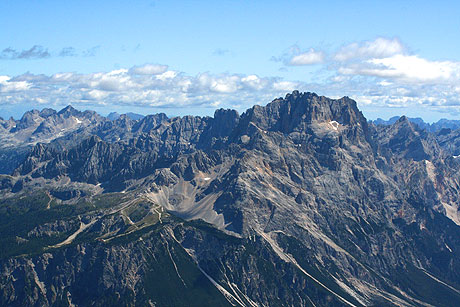 Go to top